Extra Charges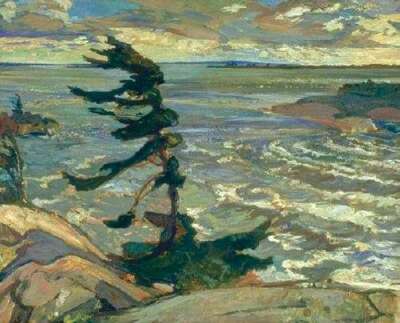 Artist, Frederick Varley, Group of Seven
Extra Charges
Weekly Rental Canoe, Kayak or Paddleboat $75/week [ A canoe is only $40 dollars on weekly rental at the lake Couchiching Cottage only ] Docking $10/day or $50/week Satellite TV [ Including Movie Channels ] $50 + Deposit [ $50 ] Satellite TV is now free in the Lake Couchiching cottage only
Monthly Rentals Any 4 weeks in a row within the month
Extra Persons ( over the allowed limit ) $50 /day/person or $200/week/person
Propane is $25 / week ,or bring your own tank
Day Passes are $25.00 per person per day (no overnight)
Parking For More than one Vehicle $10 / day / vehicle
Long Weekends If a week in May, June , or September includes 24 weekend, Canada day, or labour day the rate is based on the July and August rate.
Minimum booking one week in July and August, prices are based on family of 4 maximum, additional persons are extra.
Cleaning Charge There is a $75. fully refundable cleaning charge if the cottages are returned to us in the same condition they were received in.
Pet Policy Clean dog hair and dog doo doo . Many people have allergies to dogs and we are more favourable to small hypo-allergenic dogs. Dogs are not to roam free and must be leashed when outside. There is a $70.00/Week pet surcharge.
Telephone: Jim or Viv 705.326.6771 Fax 705.326.1716