Welcome to

Sawyer's Bluff CHALET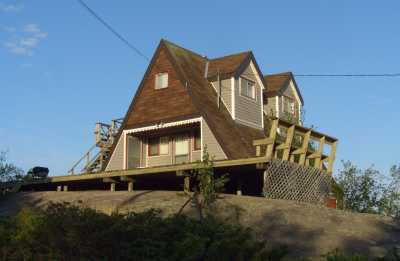 Enjoy your vacation on world famous Georgian Bay.
Sawyer's Bluff commands a view in all directions and you are able to see all of Byng Inlet
The inside is modern and very clean. The chalet houses a modern kitchen, living room,
3 piece bath with shower and two upstairs bedrooms.
The sunsets are spectacular from the 2nd floor deck and the main level has a
12' X 40' deck with barbecue and built-in seating areas!!!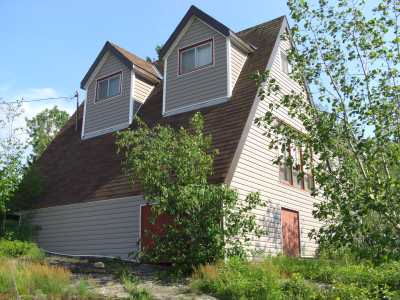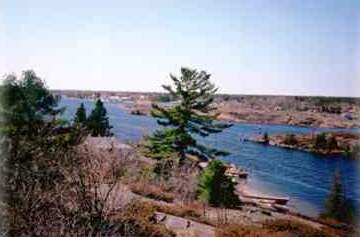 A view to the west down the Inlet

MAY / JUNE Specials Prices Link
Features and Prices
Prices / Calendar
July & Aug. $950.00 / week, $2800.00 / month .
[A month is any four weeks in a row , beginning on a Saturday]
June $800.00 / week, $2400.00 / month .
Sept. $650.00 / week , $1800.00 / month.
May & Oct. $550.00 / week, $1600.00 / month.
If a week in May, June or September includes 24 weekend, Canada day or labour day the rate is based on the July and August rate = $800.00
Click Here--Add-ons ( canoe or kayak rentals, docking etc. ) Extra persons
Minimum booking one week, no pets, prices are based on family of 4 maximum, additional persons are extra.